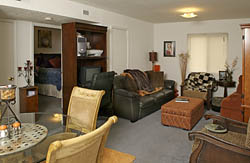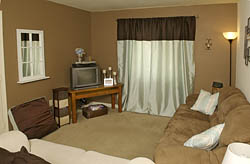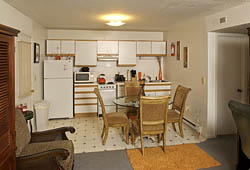 General Features
The site manager's office, maintenance shop, and laundry facilities are located only four blocks from campus. The maintenance staff offers twenty four (24) hour emergency maintenance.
Each unit offers wall-to-wall carpet, ample closet space, oven and range, refrigerator, sink, and ample cabinet space. Dishwashers, washers and dryers are in all apartments except small one bedroom apartments. Each entrance is private and most one bedroom apartments also have a convenient entrance from the deck area. All bedrooms and living rooms are equipped with both television and telephone receptacles. Pets allowed with approved application.
Amenities
Highland Village offers its residents a swimming pool, sand volleyball court; basketball court, and private picnic area. Take up a quick game of basketball with some friends, or kick up some sand at our volleyball courts and enjoy!