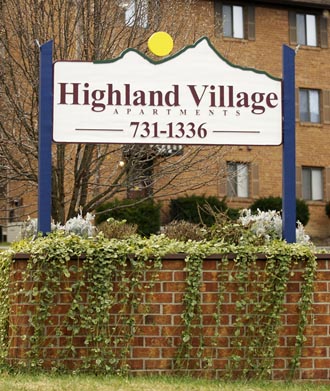 Welcome to Highland Village…
We are located only four blocks from Radford University, and residents have access to a no-charge shuttle service to and from the University.
Highland Village is a modern brick structure offering efficient heat pump and air conditioning in every unit, on-site laundry facilities, access to cable television and ample paved parking. For leisure time activities, residents enjoy using our swimming pool, basketball, and sand volley-ball courts.
Highland Village Apartments
400 Robey Street
Radford, Virginia 24141
(540) 731-1336
Fax: (540) 731-0808
Email: HiVilApts@aol.com